With the 2019 MLB regular season officially wrapped up and the 10-team playoff field set it's time to see who we think leads this weeks power rankings.
10. Milwaukee Brewers (89-73, No. 2 NL Wild Card)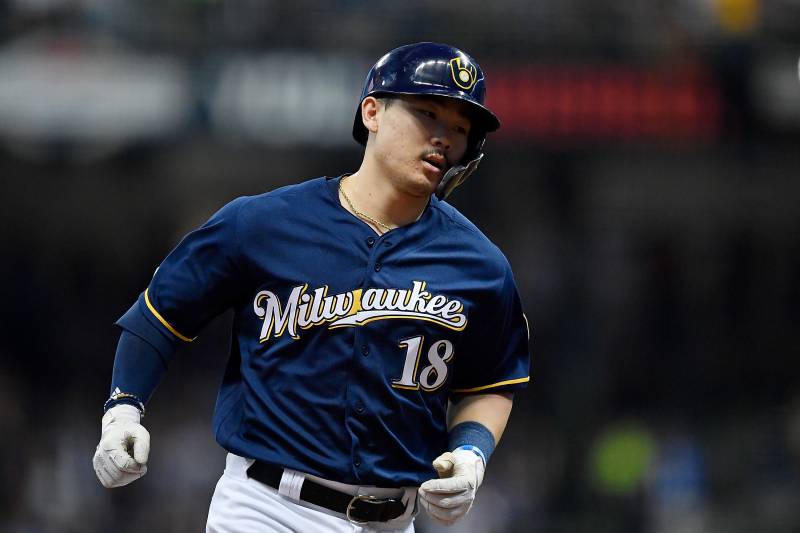 Keston HiuraQuinn Harris/Getty Images
Postseason Outlook
Last 30 Games: 22-8
The Brewers had the best record in baseball over their final 30 games, overtaking the New York Mets, Philadelphia Phillies and Chicago Cubs in the process to move into the No. 2 wild-card spot.
While the team has seemingly rallied around MVP candidate Christian Yelich's season-ending injury, being without him for the playoffs is still a major blow to their October outlook. The offense has plenty of weapons, though, having averaged five runs per game in September.
The X-factor could be how manager Craig Counsell deploys Jordan Lyles, Brandon Woodruff, Zach Davies, Gio Gonzalez, Adrian Houser and Brent Suter, who are all capable of either starting or filling multi-inning roles out of the bullpen.
With a 4.40 team ERA that ranks 16th in the majors—worst among all playoff teams—pitching is going to determine how far this Milwaukee club can advance this postseason.
9. Tampa Bay Rays (96-66, No. 2 AL Wild Card)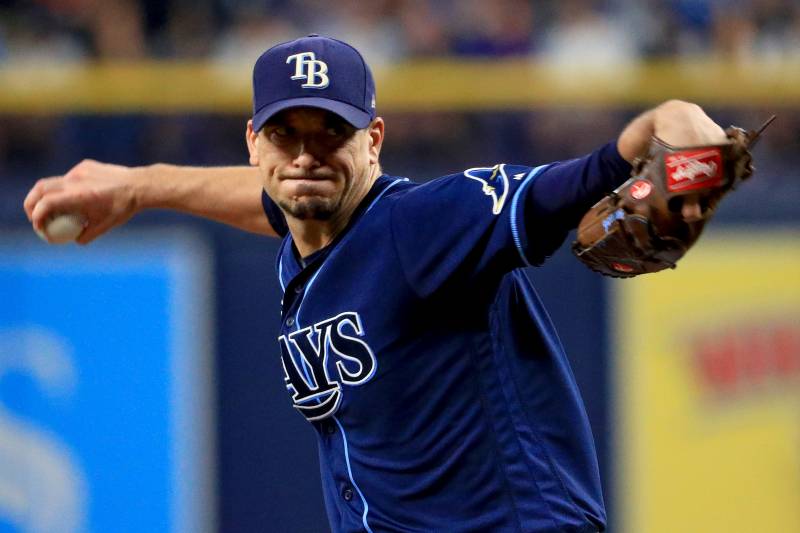 Charlie MortonMike Ehrmann/Getty Images
Postseason Outlook
Last 30 Games: 20-10
The Rays are playoff-bound for the first time since 2013, and with identical 48-33 records at home and on the road, being the away team for the Wild Card Game doesn't appear to be a major detriment.
Veteran Charlie Morton (3.05 ERA, 1.08 WHIP, 240 K, 194.2 IP) will almost certainly take the ball after a brilliant first season with the team. He leads a starting staff that ranked fourth in the majors and second only to the Houston Astros among AL teams with a 3.63 ERA.
The bullpen scuffled a bit early in the season, but since Emilio Pagan has taken over the closer's role and deadline-addition Nick Anderson has emerged as the primary setup option, it has become a strength.
With the lowest-scoring offense among AL playoff teams at 4.7 runs per game, the Rays are not going to out-slug anyone over the course of a postseason series. A pitching staff that finished second in the majors with a 3.65 ERA will give them a chance, though.
8. Oakland Athletics (97-65, No. 1 AL Wild Card)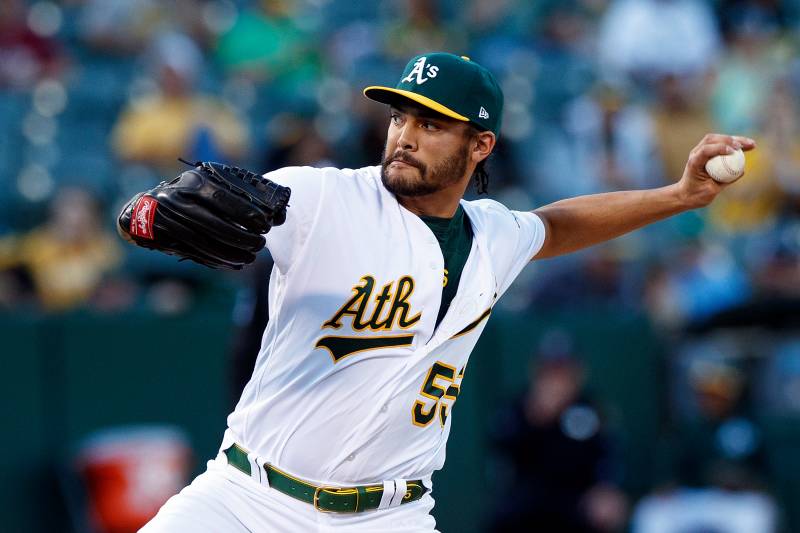 Sean ManaeaJason O. Watson/Getty Images
Postseason Outlook
Last 30 Games: 20-10

With the return of Sean Manaea (5 GS, 1.21 ERA) and the second-half additions of Tanner Roark (10 GS, 4.58 ERA) and Homer Bailey (13 GS, 4.30 ERA), the Athletics are much better positioned from a starting pitching standpoint than they were at this time a year ago when they used Liam Hendriks as an opener in their 2018 AL Wild Card Game loss.
Speaking of Hendriks, he's been nothing short of dominant since stepping into the closer's role in place of a struggling Blake Treinen. In 75 appearances, he saved 25 games and posted a 1.80 ERA and 0.97 WHIP with 124 strikeouts in 85 innings. The bullpen is once again a strength.
On the offensive side of things, a breakout season from Marcus Semien (.891 OPS, 33 HR) and a strong showing from September call-up Sean Murphy (.899 OPS) have bolstered an already strong lineup, and the return of Ramon Laureano provides another huge in-house addition.
All of that being said, the A's went just 8-11 with a minus-28 run differential against the Houston Astros during the regular season, and that's who awaits if they can knock off Charlie Morton and the Rays.
7. Washington Nationals (93-69, No. 1 NL Wild Card)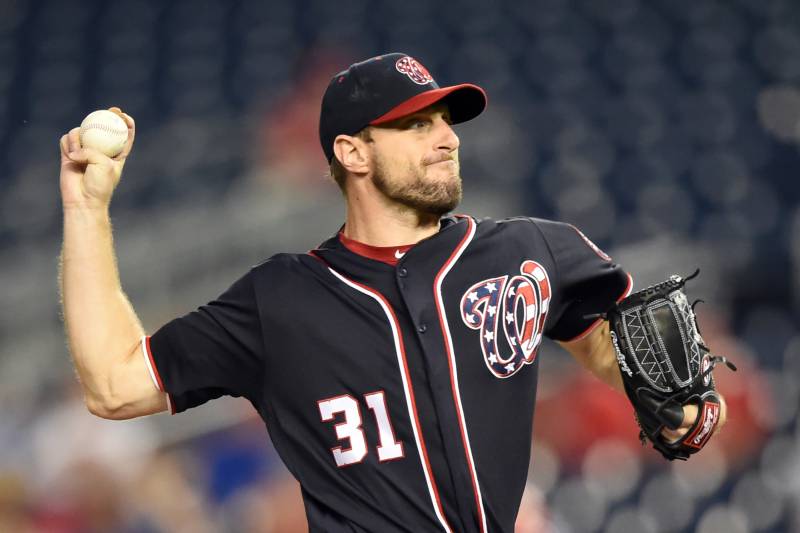 Max ScherzerMitchell Layton/Getty Images
Postseason Outlook
Last 30 Games: 19-11

The Nationals went 19-31 in their first 50 games this season. Since that point, their 74-38 record is tied with the Los Angeles Dodgers for tops in the NL, and they closed out the regular season on an eight-game winning streak.
With Max Scherzer (2.92 ERA, 243 K, 172.1 IP) toeing the rubber in the Wild Card Game and Stephen Strasburg (3.32 ERA, 251 K, 209 IP) and Patrick Corbin (3.25 ERA, 238 K, 202 IP) waiting to join him in the NLDS rotation, this looks like the best starting staff on the NL side of the bracket.
The offense is also dangerous with Anthony Rendon (1.010 OPS, 81 XBH) and Juan Soto (.949 OPS, 71 XBH) leading the way and veteran Howie Kendrick (370 PA, .344/.395/.572, 17 HR) quietly having an excellent season.
The deciding factor here might be the effectiveness of a bullpen that ranks 30th in the majors with a 5.66 ERA and tied for the NL lead with 29 blown saves. Deadline pickups Daniel Hudson and Hunter Strickland have helped, but the relief corps is still a question mark.
6. Minnesota Twins (101-61, AL Central Champions)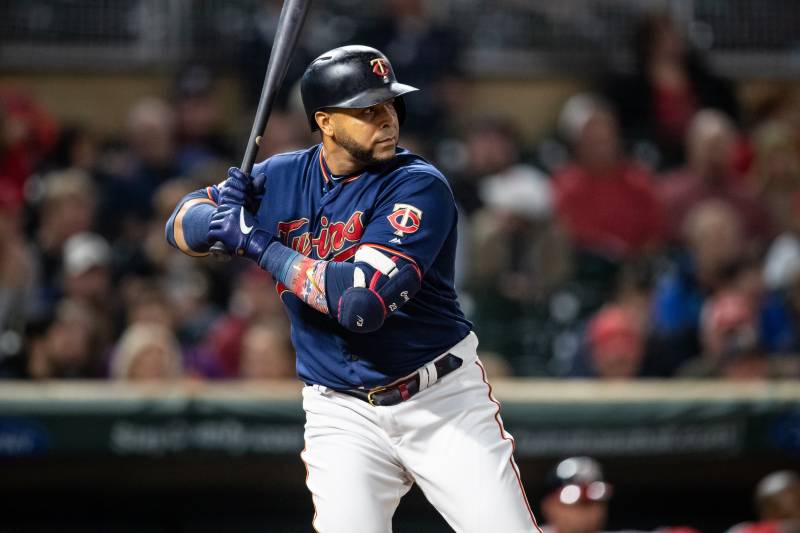 Nelson CruzBrace Hemmelgarn/Getty Images
Postseason Outlook
Last 30 Games: 20-10

There's a world where the Minnesota Twins could enter the ALDS with just two starting pitchers on the active roster, and that's a scary proposition for a team that spent most of the season using a traditional five-man rotation.
With Kyle Gibson (5.92 ERA) and Martin Perez (6.27 ERA) both struggling in the second half and Michael Pineda suspended, unheralded guys like Randy Dobnak, Devin Smeltzer and top prospect Brusdar Graterol could be counted on to pitch significant innings in October.
Luckily, the pitching staff is backed by one of the most dangerous offensive attacks in baseball.
The Twins are the first team in MLB history to have five players reach 30 home runs in the same season, and they led the majors with 307 homers. They also ranked second in runs per game (5.8) and OPS (.832). If they can find a way to stay in the games that Jose Berrios and Jake Odorizzi don't pitch, they'll have a chance to pull off the ALDS upset.
5. St. Louis Cardinals (91-71, NL Central Champions)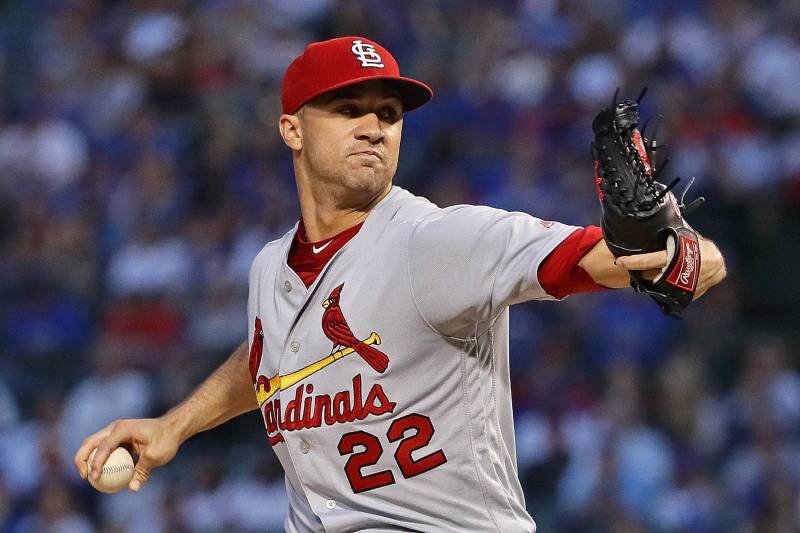 Jack FlahertyJonathan Daniel/Getty Images
Postseason Outlook
Last 30 Games: 18-12

The St. Louis Cardinals seized control of the NL Central race with a 50-30 record over the final three months of the season, following a 41-41 start to the season.
A second-half breakout from Jack Flaherty (15 GS, 0.91 ERA) and a second-half resurgence from Adam Wainwright (15 GS, 4.07 ERA) stabilized the starting rotation, while the decision to move Carlos Martinez (24/27 SV, 3.17 ERA) into the closer's role and the lights-out setup work of Giovanny Gallegos (66 G, 2.31 ERA, 11.3 K/9) helped transform the bullpen after Jordan Hicks was lost for the year.
The question all season has been the offensive side.
Among playoff teams, the Cardinals rank last in runs per game (4.7, 19th in MLB), OPS (.737, 21st in MLB) and home runs (210, 24th in MLB). Things improved in September, with unheralded Tommy Edman providing a huge spark, but there are still questions whether the Redbirds have enough firepower to make a serious October run.
4. Atlanta Braves (97-65, NL East Champions)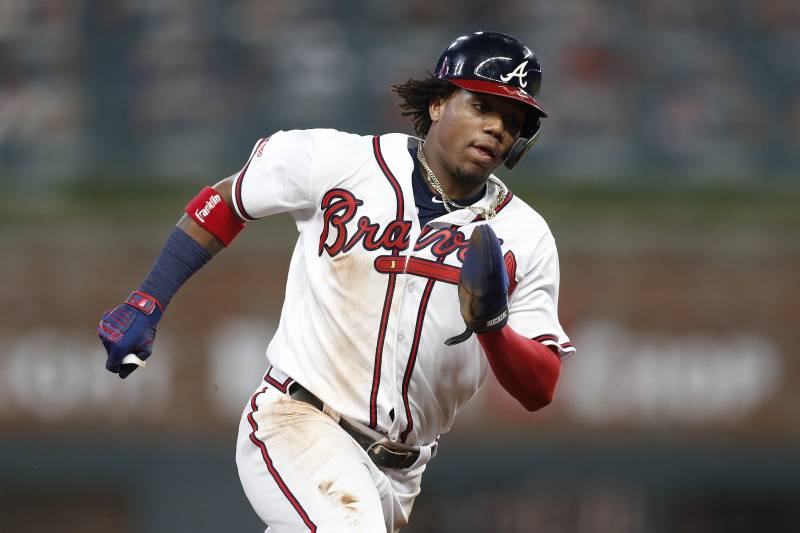 Ronald Acuna Jr.Mike Zarrilli/Getty Images
Postseason Outlook
Last 30 Games: 17-13

The Atlanta Braves won an MLB-high 52 games against teams over .500 and held off a strong push from the Nationals to win their second straight NL East title.
Freddie Freeman (.938 OPS, 38 HR, 121 RBI) and Ronald Acuna Jr. (.883 OPS, 41 HR, 101 RBI, 37 SB) both put together MVP-caliber seasons, though Acuna missed the team's final four games with a hamstring injury that could keep him from running in the playoffs. Meanwhile, Josh Donaldson (.900 OPS, 37 HR, 94 RBI) proved well worth the one-year, $23 million roll of the dice made by the front office.
The starting rotation fell into place with a breakout season from NL Rookie of the Year candidate Mike Soroka and midseason signing Dallas Keuchel as well as a strong return from a minor league demotion by 2018 ace Mike Foltynewicz.
The front office was aggressive in trying to upgrade the relief corps at the trade deadline with the additions of Shane Greene, Mark Melancon and Chris Martin, but they don't have a true shutdown reliever in their pen. To that point, a healthy Darren O'Day could prove to be a major October X-factor.
This group looks better positioned for postseason success than last year's group, but the Los Angeles Dodgers still loom large.
3. New York Yankees (103-59, AL East Champions)
DJ LeMahieuAdam Hunger/Getty Images
Postseason Outlook
Last 30 Games: 18-12

After juggling injuries all season, the Yankees are finally operating close to full strength with Luis Severino and Giancarlo Stanton returning from long layoffs in September and others like Didi Gregorius, Aaron Judge, Gary Sanchez and Edwin Encarnacion also returning to action.
There's no shortage of offensive firepower on this roster, and the fact that Mike Ford is not a lock to make the postseason roster after posting a .909 OPS with 12 home runs in 50 games speaks to how much depth this team has on the position player side of things.
They led the majors in runs per game (5.8) and finished second in home runs (306) and third in OPS (.829).
Pitching is where the uncertainties lie. Can Luis Severino help anchor the playoff rotation after pitching just 12 innings during the regular season? Can Masahiro Tanaka be a big-game pitcher after posting a 5.26 ERA in the second half? Will manager Aaron Boone opt for an opener over J.A. Happ in a Game 4 scenario?
All of those questions will need to be answered if they are going to take down the Houston Astros.
2. Los Angeles Dodgers (106-56, NL West Champions)
Cody BellingerRich Schultz/Getty Images
Postseason Outlook
Last 30 Games: 20-10

The Los Angeles Dodgers are unquestionably the team to beat in the National League after winning a franchise-record 106 games. The pitching staff led the majors with a 3.37 ERA, and the offense paced the NL in runs per game (5.5), OPS (.810) and home runs (279).
With NL MVP candidate Cody Bellinger anchoring the offense and the standout trio of Clayton Kershaw, Walker Buehler and Hyun-Jin Ryu fronting the rotation, this team is extremely well-balanced and battle-tested after consecutive trips to the World Series.
The bullpen looks like the one potential red flag.
While they rank fourth in the majors with a 3.78 bullpen ERA, they also tied for the NL lead with 29 blown saves. In years past, manager Dave Roberts has leaned hard on closer Kenley Jansen in October, but he has not been his usual dominant self with eight blown saves and a 3.71 ERA on the year.
They have a lot of quality arms to carry them into the later innings, but can they close out games when it matters most?
1. Houston Astros (107-55, AL West Champions)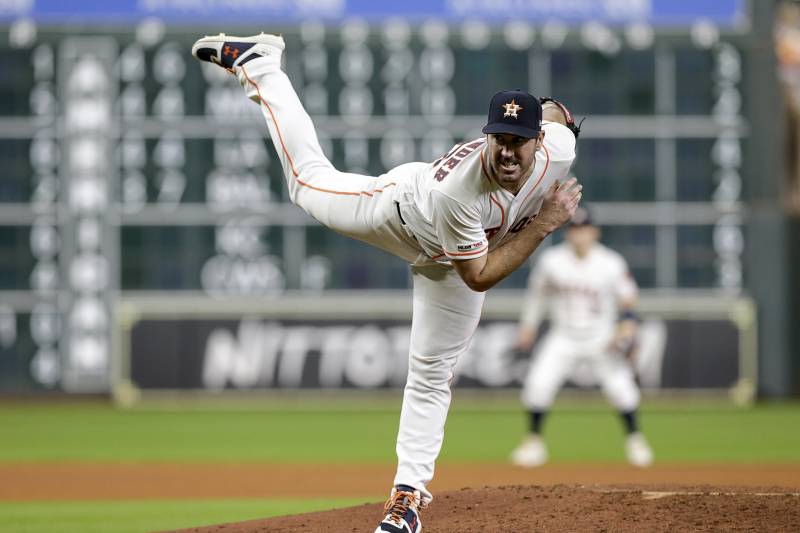 Justin VerlanderTim Warner/Getty Images
Postseason Outlook
Last 30 Games: 22-8

It's hard not to look at the Houston Astros as the team to beat.
On paper, the trio of Justin Verlander, Gerrit Cole and Zack Greinke at least belongs in the discussion for greatest postseason rotation in MLB history. Verlander and Cole are going to finish in the top two spots of AL Cy Young Award voting, while Greinke finished the season with a 2.93 ERA over 208.2 innings.
The bullpen is also a major weapon with Will Harris, Ryan Pressly and Roberto Osuna representing perhaps the best late-inning trio among this year's playoff teams.
Offensively, an already stacked lineup got even better when Yordan Alvarez was promoted in June, while Alex Bregman (1.015 OPS, 41 HR, 112 RBI) took another step toward establishing himself as a bonafide superstar.
The health of Carlos Correa will be worth monitoring, though he's expected to be ready for the start of the ALDS. Beyond that and the relative inexperience of likely Game 4 starter Jose Urquidy, it's hard to poke holes in this roster.
The Astros are the team to beat.